Youth Prevention Education Basics
October 18, 2022 @ 6:00 pm

-

7:00 pm

Free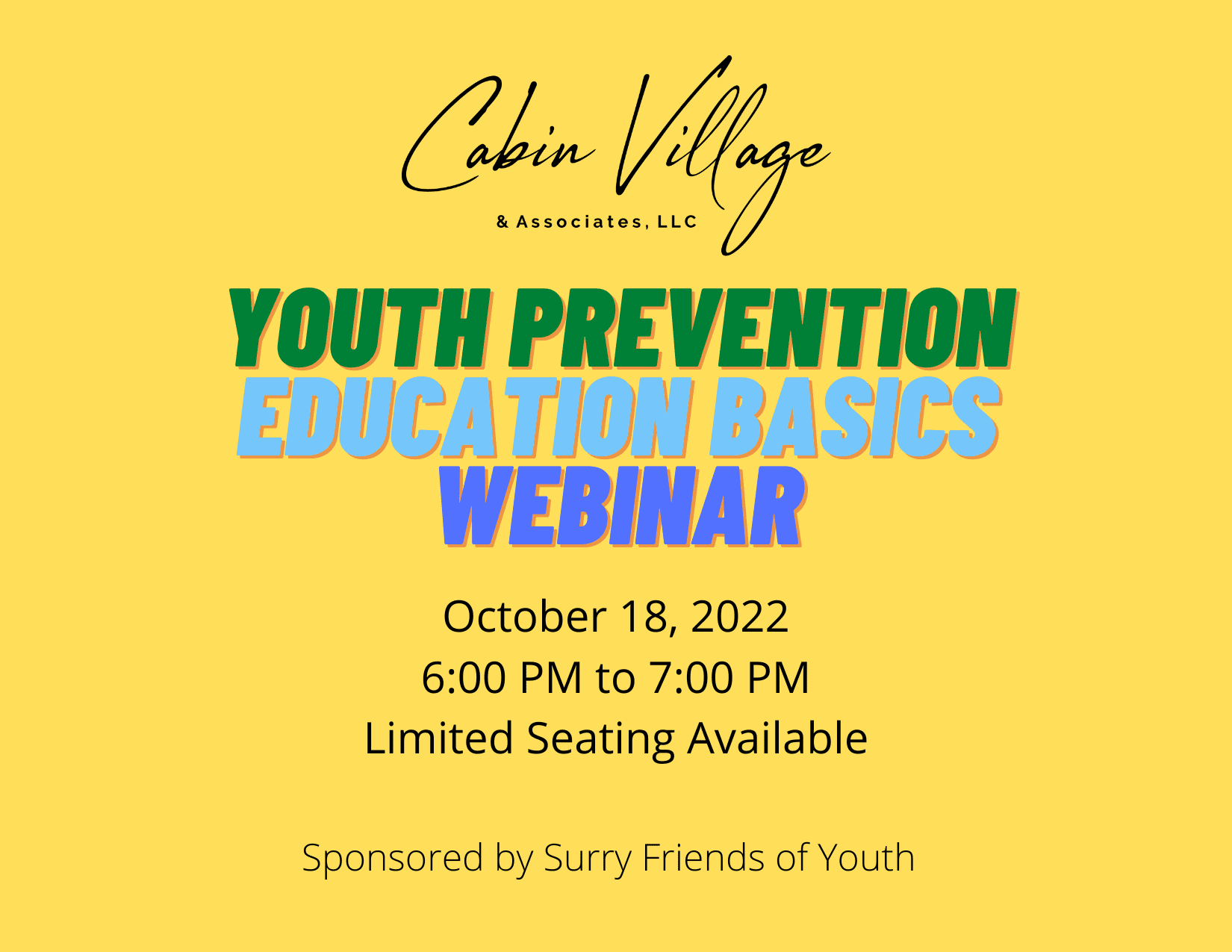 Session Description
Effective youth prevention education curricula teach young people to resist drugs by developing personal and social skills, such as decision making, stress management, communication, social interaction, conflict resolution, and assertiveness. With this new awareness, youths are better able to resist the pressure to use drugs. This session provides an overview of youth prevention education efforts and discusses best practice implementation strategies to increase program quality and impact.
Session Objectives

Describe strategies for administering effective Youth Prevention Education Programs

Relate how to implement a YPE program with fidelity and identify appropriate adaptations

Learn about common YPE programs that may be appropriate for your setting
Presenter
Jamie Edwards, MA, M.Ed has over 25 years of experience as a program director, educator and researcher related to substance use prevention and treatment.   He is a North Carolina Certified Prevention Specialist (CPS), Licensed Clinical Addictions Specialist (LCAS) and Clinical Supervisor Intern (CSI).   Jamie is Managing Partner for Cabin Village and Associates, LLC that has recently provided consulting services related to substance use prevention in North Carolina, Virginia, Texas, Illinois and North Dakota.   Jamie also provides clinical substance use assessment, outpatient treatment services and clinical supervision efforts in the Northwest Piedmont of North Carolina.
Audience
The above trainings are designed for community-based youth advocates, non profit professionals,  human services staff and citizens who wish to learn more about implementing evidence based prevention interventions in their community. 
Skill Level
The event is intended to serve the needs of novice to moderately experienced professionals or anyone interested in learning more about substance use prevention.
Continuing Education Credit Status
An application for continuing education credit has been submitted to the North Carolina Substance Abuse Professional Practice Board.
This training series is a community development project of Surry/Stokes Friends of Youth and Cabin Village & Associates, LLC and offered at no cost to the citizens of Surry County.  Limited seats are available for each training session.