Cabin Village has HeartMath Certified Mentors and Practitioners on Staff.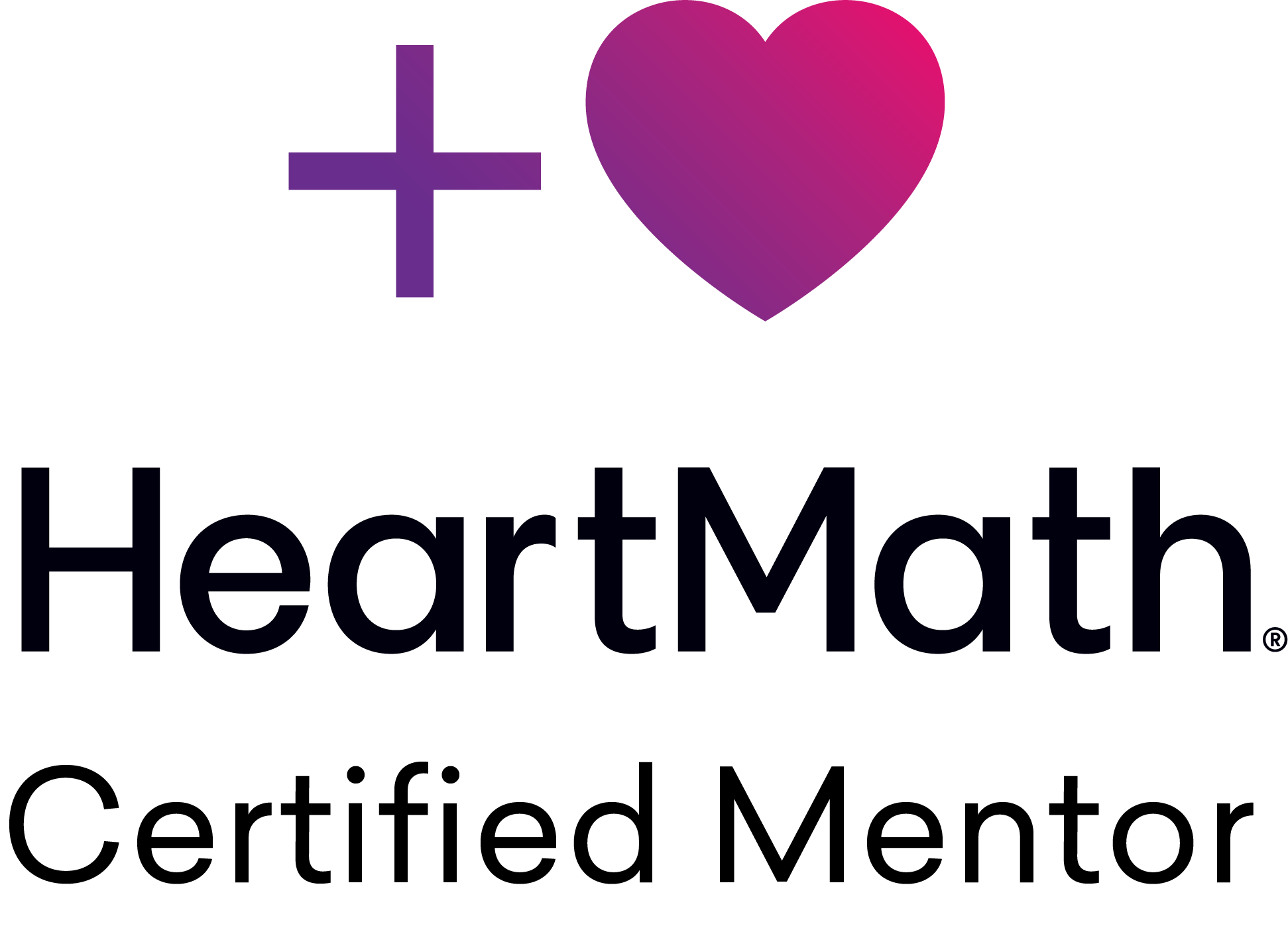 HeartMath® Certified Mentors
Are individuals licensed to share the HeartMath techniques and technology to help their clients reduce stress, anxiety and help them build resilience. Mentors and coaches work with their clients in a mentoring or coaching style, specifically, one on one or in small group of 10 or less over time.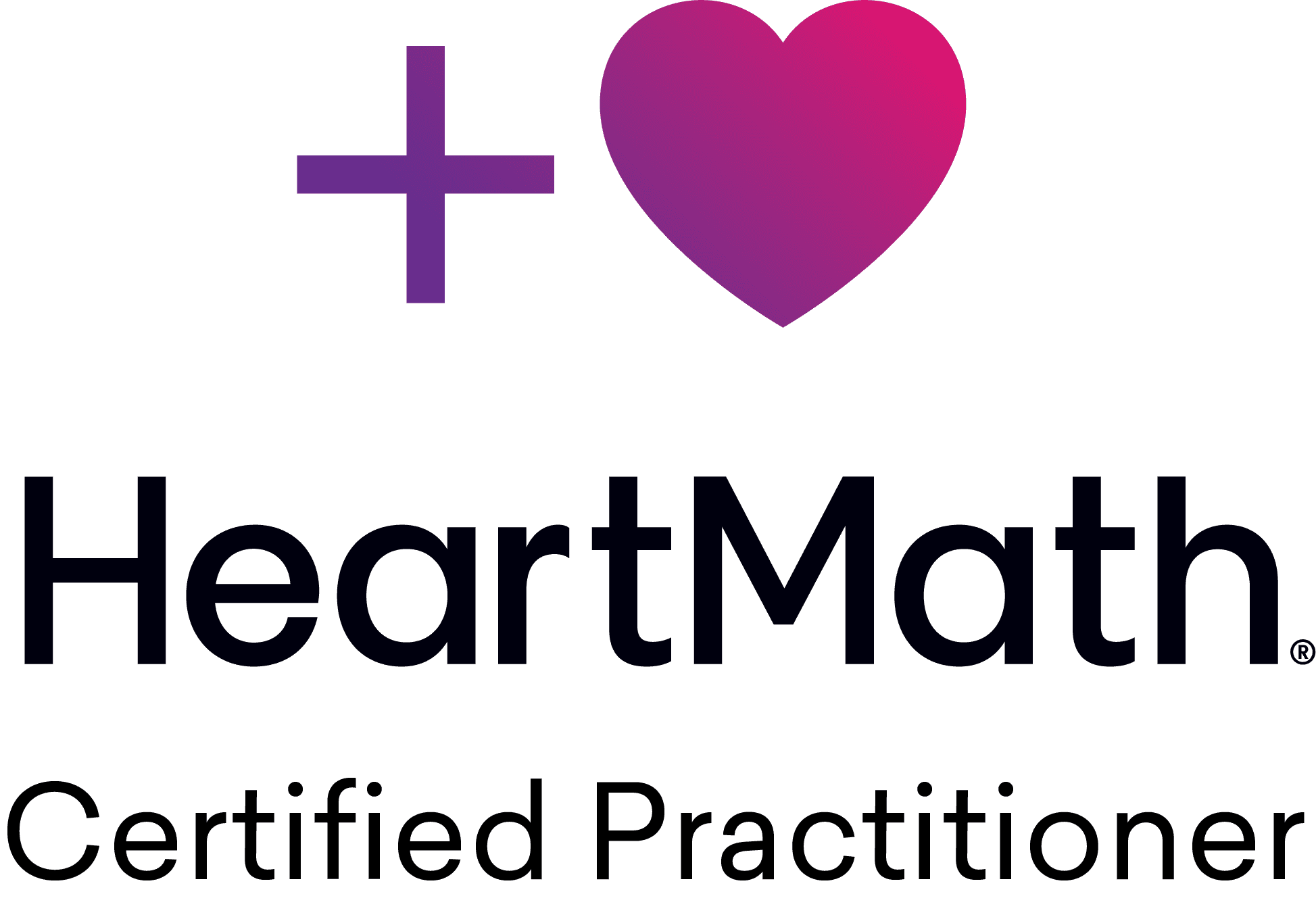 HeartMath® Certified Practitioners
Are health professionals licensed to use the HeartMath techniques and technology with patients and clients in individual or small group sessions of 10 or less over time such as in the Substance Use Disorder Counseling Setting.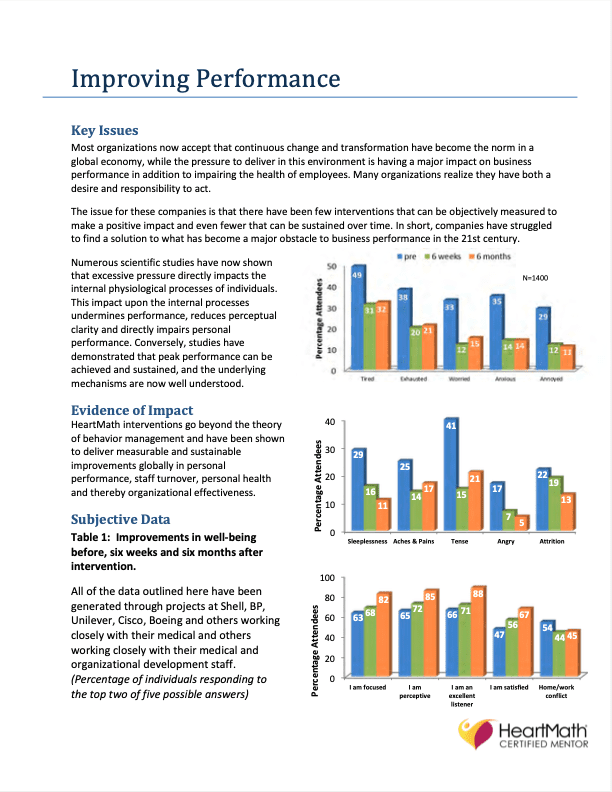 Improving Performance
Most organizations now accept that continuous change and transformation have become the norm in a global economy, while the pressure to deliver in this environment is having a major impact on business performance in addition to impairing the health of employees. Many organizations realize they have both a desire and responsibility to act.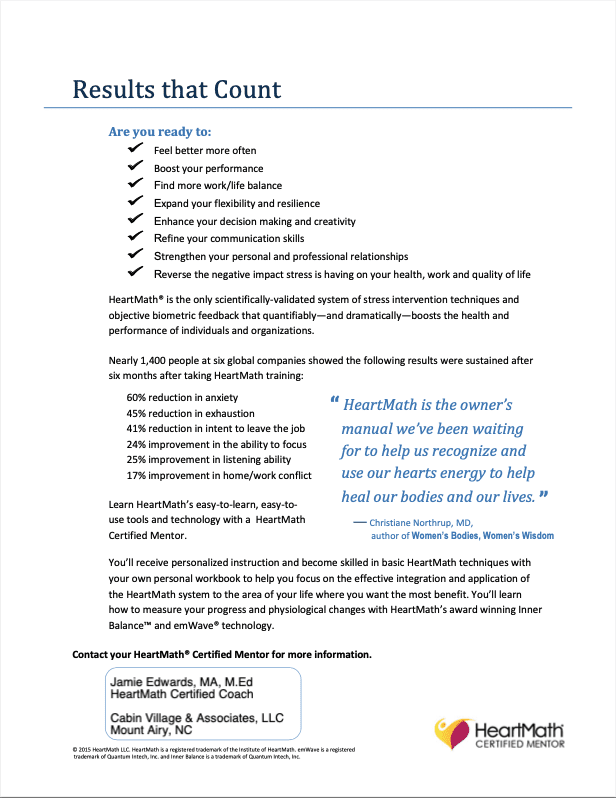 Results that Count
HeartMath® is the only scientifically-validated system of stress intervention techniques and objective biometric feedback that quantifiably—and dramatically—boosts the health and performance of individuals and organizations.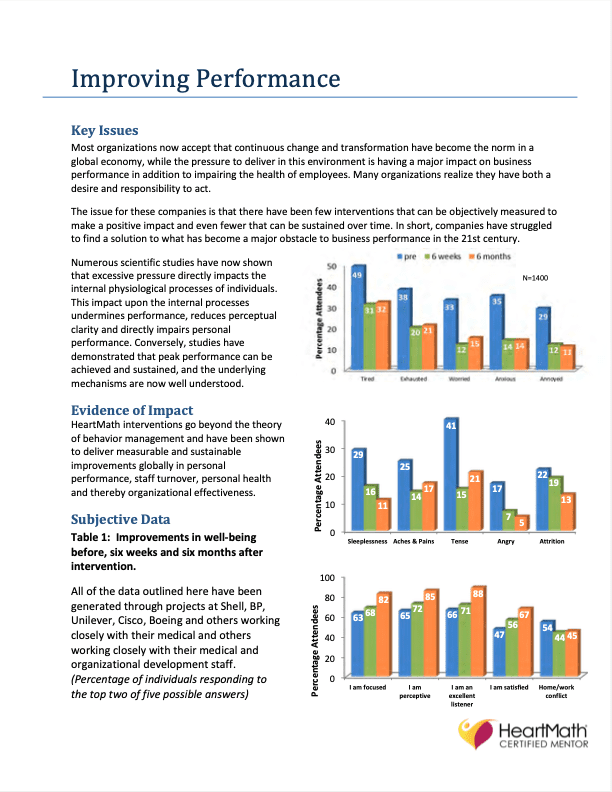 Do you have too much stress?
Everyone responds to stress differently. Use this check list to assess the impact stress is having on your life and if it's time to do something about it.
HeartMath is a registered trademark of Quantum Intech, Inc.