Prevention Basics
September 27, 2022 @ 6:00 pm

-

7:00 pm

Free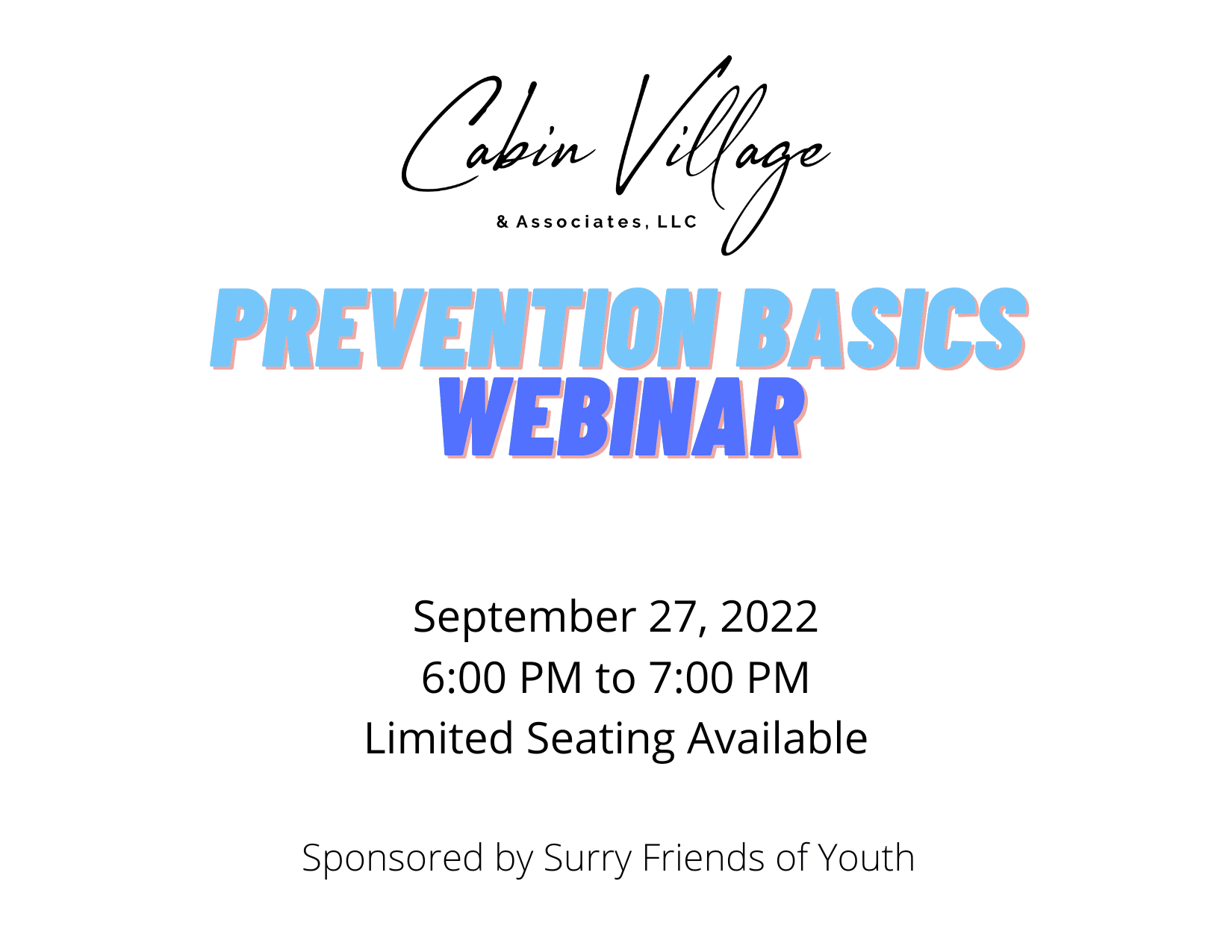 Session Description
Prevention aims to prevent disease or injury before it ever occurs. This is done by preventing exposures to risk factors that cause disease or injury, altering unhealthy or unsafe behaviors that can lead to disease or injury, and increasing resistance to disease or injury should exposure occur.  The prevention basics session introduces prevention within the substance use space at the individual and community levels.
Session Objectives
Discuss the role and objectives of substance use prevention

Understand the concepts of risk and protective factors
Be able to identify the six (6) Center for Substance Abuse Prevention Strategies
Presenter
Jamie Edwards, MA, M.Ed has over 25 years of experience as a program director, educator and researcher related to substance use prevention and treatment.   He is a North Carolina Certified Prevention Specialist (CPS), Licensed Clinical Addictions Specialist (LCAS) and Clinical Supervisor Intern (CSI).   Jamie is Managing Partner for Cabin Village and Associates, LLC that has recently provided consulting services related to substance use prevention in North Carolina, Virginia, Texas, Illinois and North Dakota.   Jamie also provides clinical substance use assessment, outpatient treatment services and clinical supervision efforts in the Northwest Piedmont of North Carolina.
Audience
The above trainings are designed for community-based youth advocates, non profit professionals,  human services staff and citizens who wish to learn more about implementing evidence based prevention interventions in their community. 
Skill Level
The event is intended to serve the needs of novice to moderately experienced professionals or anyone interested in learning more about substance use prevention.
Continuing Education Credit Status
An application for continuing education credit has been submitted to the North Carolina Substance Abuse Professional Practice Board.
This training series is a community development project of Surry/Stokes Friends of Youth and Cabin Village & Associates, LLC and offered at no cost to the citizens of Surry County.  Limited seats are available for each training session.